The all-volunteer California Jump$tart Coalition Board of Directors has formal authority for creating the organization's vision and accomplishing its mission and objectives. It is charged with the organization's governance, policy and strategy.
Rebecca Ivanovich Gallagher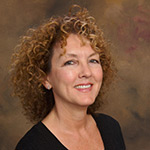 Rebecca Ivanovich Gallagher is the Vice Chair of the California Jump$tart Coalition. She is an educator influencing student outcomes as a specialist in workforce development for the Sonoma County Office of Education. She brings experience as an award winning teacher with knowledge from a first career in small business, to connect youth to educational and workplace preparation. Her focus and passion has been to provide opportunities for at-risk teens.

Rebecca has been at the forefront of expanding law related and personal finance education, facilitating public school and private sector business relationships. She has established annual events with the legal community and is a founding member of a regional financial literacy organization. A graduate of Sonoma State University, she continues to develop her educational leadership skills in order to play an expanded role in the challenge of creating innovative educational programs.
Karen L. Anderson
Karen L. Anderson has been involved with youth financial education for over a decade. Prior to retirement, she spent over 30 years in marketing and management for organizations including General Mills, Knudsen, Union Bank, Great Western Bank and the Employers Group. During her 15+ years in credit, investment and retail branch banking Karen came to recognize the need for consumer education in money management and developed her interest in youth financial literacy. She is a past Chair of the California Jump$tart Coalition and a member of the Board of the California Council on Economic Education. She holds a B.A. from Mills College and an M.B.A. from the Broad School at Michigan State University.
Tena Lozano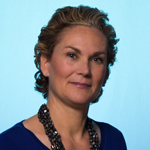 Tena Lozano is the Immediate Past President of the California Jump$tart Coalition. In addition, she is the executive director of the Richard Myles Johnson Foundation, the state credit union foundation for California and Nevada. The RMJ Foundation's signature program, Bite of Reality teaches teens real-world financial realities in a fun, interactive simulation that appeals to their desire to be financially successful. The simulation is both interactive (with volunteers playing the role of pushy salespeople) and tech-savvy (with students utilizing a smartphone app to enter their purchasing decisions), making for a timely and relevant experience.
She is a past chair of the California Jump$tart Coalition and has more than 30 years' experience in the credit union movement. She received a bachelor's degree in communication arts from California Polytechnic University, Pomona.
Stephanie Lee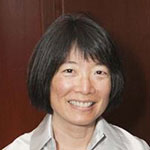 Stephanie Lee is the acting Treasurer of the California Jump$tart Coalition. She is also the founder of East Rock Financial Services, a financial planning firm in San Francisco. Prior to this, Stephanie spent ten years as a Director with a major financial analytics company, developing and managing the world's leading credit portfolio management solution. In this capacity, Stephanie met with bankers and insurers in North America, Europe, Asia, and Africa to discuss the latest innovations in portfolio management. Stephanie previously spent several years in public service advancing the operational efficiency of city government using technology. Stephanie studied Personal Financial Planning at UC Berkeley. She has a BS in Applied Mathematics from Yale and an MPA from USC. She is also a musician who performs regularly in Northern California.
Ann M. Stahl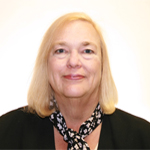 Ann Stahl is currently the Secretary of the California Jump$tart Coalition. She is also an Investigator with the Federal Trade Commission's Western Regional Office, based in Los Angeles. She works on consumer protection cases, and is also responsible for media relations and outreach for the regional office. She has been with the FTC for 36 years. She is also an adjunct professor in the Family and Consumer Sciences Department of California State University-Northridge, where she teaches a course in Consumer Advocacy and Education. She holds a Master's Degree in Public Policy and an A.B. in Political Science from the University of California at Berkeley.
David Lo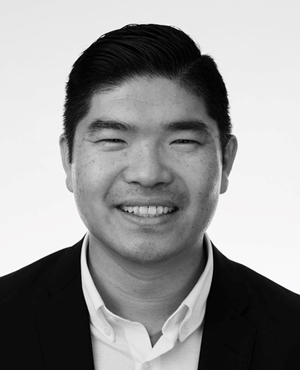 David Lo, CAE currently serves as senior manager for membership marketing at the California Society of CPAs (CalCPA). His primary responsibilities include empowering all Californians through financial literacy, promoting the CPA profession among high school and college students and career outreach to underrepresented minority populations.
David is an active member with the American Society of Association Executives (ASAE) and California Society of Association Executives (CalSAE). He has served on CalSAE's government relations committee and Southern California regional council as a member at large.
Lisa Amos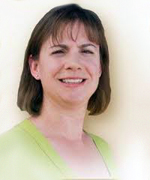 Lisa Amos, CPFFE is Professor of Consumer Studies at Mt. San Antonio College in Walnut, California. In addition to teaching Life Management, Consumer Skills and Personal Financial Planning, she is the Perkins Faculty Funding Coordinator for Career and Technical Education Programs at Mt. San Antonio. Lisa is active with the American Association of Family and Consumer Sciences, the California Consumer Affairs Association and the Family and Consumer Sciences Statewide Advisory Committee.
Lisa has her MS in Family and Consumer Sciences from Cal State Northridge. She came to California from Iowa and lives, with her family in Arcadia. We look forward to Lisa's expertise in helping us connect High School and Community College efforts in financial education.
John Angelo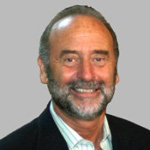 John Angelo is the Executive Director of CalCPA Institute and Division Director Strategic Relations for CalCPA. He is a member of the executive management team and has been with CalCPA for 27 years. His work in association management spans 39 years. He worked with the American Red Cross for ten years, Muscular Dystrophy Association for two years prior to coming to CalCPA. His scope of work at CalCPA includes working with accounting educators throughout the state, student outreach, leadership identification and development, nominations, member affinity programs and building strategic alliances with other professional organizations.
Kathie Blanchette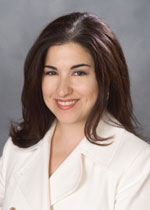 Kathie Blanchette, Vice President of Education Junior Achievement of Northern California: Ms. Blanchette has been with Junior Achievement for over a decade, and has held the roles of Education manager and Sr. Education Manager at Junior Achievement of the Chisholm Trail (Fort Worth, TX), and a District Director of the East Bay, Sr. Director of District Operations, and currently, VP of Education with JA of Northern California. This experience has provided her with extensive knowledge of JA programs and best practices. In addition to her local contributions, she currently serves on the Field Program Advisory Committee and Education Officers Advisory Council for Junior Achievement USA®. Ms. Blanchette received her B.A. in History at Texas A&M University.
Stanley H. Breitbard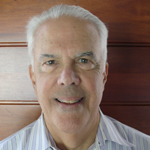 Stanley H. Breitbard haspracticed as a CPA for 32 years with Price Waterhouse, primarily as a tax partner. For 12 years until his retirement in 1995, he was the National Director of the firm's personal financial planning department. During his professional career, Stanley was the co-author of the Price Waterhouse Personal Financial Advisor. He was also the first Chairman of the American Institute of CPAs Personal Financial Planning Division and was named one of the top 60 financial planners by Worth Magazine. Since retiring from Price Waterhouse, Stanley has been teaching and volunteering in financial education.
Jim Charkins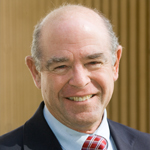 Jim Charkins, Ph.D. is the Economics Professor Emeritus and Director for Economics Education, California State University, San Bernardino. He received his Ph.D. in economics from the University of North Carolina, Chapel Hill, in 1970. Dr. Charkins has developed economics teaching materials and conducted workshops nationally and internationally for teachers and students from the Kindergarten through doctoral level. He is the author of the MoneyWiseTeen (winner of two international awards for creative marketing), Living the American Dream, the Teacher Guide to the California Economics Standards, and It's Your Choice. He serves on many boards including CCEE, the California Association of School Economics Teachers, and the Los Angeles chapter of the National Association of Business Economists.
Andrea Ferrero
Andrea Ferrero is the Co-Founder and Director of Pockets Change, an education organization that uses hip hop pedagogy to build financial capability with K-12 students, families, and educators. Teaching on the Navajo reservation where she grew up, Andrea saw friends and students falter when money moved from math class to practical application. Looking for tools to empower learning communities, she stepped into the world of financial literacy and edtech. She's enjoyed over a decade of teaching PreK-12th grade, coaching educators, and designing award winning educational programs and digital products. Andrea received a B.S. in Elementary Education from Northern Arizona University, and two Master's in Educational Leadership and Curriculum & Instruction with Multicultural Contexts from Azusa Pacific University. She holds a teaching credential in PreK-12th grade multiple subjects. While she's based in Santa Barbara, California, Andrea calls learning communities in cities around the world home.
Denise Gutierrez
Denise M. Gutierrez began her educational journey at Chaffey Community College in Rancho Cucamonga, CA. She went on to achieve a Bachelor of Arts degree in Sociology and a Master's degree in Leadership and Management from the University of La Verne.
Prior to becoming the President and CEO for the California Council on Economic Education, Denise was the Director of Development for the College of Business and Economics at Cal State Los Angeles. Denise has over 15 years of higher education experience with an extensive background in institutional advancement, fundraising, and corporate and foundation relations.
Denise has served on a number of boards including the Esperanza Scholarship Foundation, National Latina Business Women's Association-Inland Empire, and Making Education the Answer (META) Foundation. Accomplishments include a Gold Council for Advancement and Support of Education (CASE) award for creating the first Latino Education Access and Development (LEAD) Conference at the University of La Verne, Spirit of La Verne Award for Inclusivity and Diversity, and 2014 Woman of the Year by Congresswoman Grace Napolitano's Office.
Bruce Kajiwara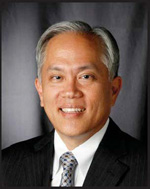 Bruce Kajiwara has been in the financial services in- dustry since 1979, when he began work as a public accountant in the national firm of Price Waterhouse (now PwC). Bruce is a Certified Public Accountant (non-practicing).
Even though he no longer practices as a CPA, Bruce remains active with his CPA profession. Bruce served as a director in the Sacramento Chapter of the California Society of CPAs (CalCPA), and is currently chairperson of the chapter's Estate and Financial Planning Committee, a position he has held for over 20 years. He is also a former co-vice-chair of the State Personal Financial Planning Committee for CalCPA. Bruce strives to educate all of his clients about their personal finances as much as possible. He exhibits this commitment beyond work by volunteering to teach others about financial topics, whether they be high school students or adults. He has been a member of CalCPA's Financial Literacy Committee since 2003, and is a past chair of that committee.
Hayley McKane

Hayley McKane, Regional Director at EVERFI for the West Coast. Hayley has been with EVERFI for the past four years and has held roles as both a Schools Manager and Senior Schools Manager supporting students, teachers, schools & districts across California. Prior to EVERFI, Hayley spent five years as a middle school special education teacher teaching math & science in Alum Rock Unified & San Francisco Unified. Hayley received a B.A. in both Television, Radio & Film and Policy Studies from Syracuse University and her M.A. in Special Education from Alliant International University.
Neena Moorjani

Neena Moorjani is an experienced external relations professional who is active in the investing and tax planning world. She spent many years in Washington, DC working for the federal government - first for a congressman (where she worked on social security reform legislation) and then in the Office of the US Trade Representative traveling the world to promote US trade agreements. She helps CalJump$tart advocate for greater financial literacy through meetings with government officials. Neena is an immigrant from Hong Kong and has lived in Beijing, Bangalore and Singapore.
Cathy Nichols-Washer, Ed.D
Cathy Nichols-Washer has been superintendent of The Lodi School District since 2008. The district covers 350 miles and includes 52 school sites and over 30,000 students. She has successfully worked with many challenges, among them a $30 million district reduction during the recent recession. Prior to this position in Lodi, she was the Superintendent of the Manteca USD from 2004-08, and had worked previously as Assistant, then Interim, Superintendent of Manteca for four years. Her earlier career included positions as Director of Curriculum and Education Services at Patterson USD (K-Adult curriculum), Principal at Stockton's Victory Elementary and Teacher in the Scaramento USD.
Cathy also currently teaches at Cal State Stanislaus in the Doctoral Program, and has taught at San Joaquin Teachers College and University of the Pacific in Stockton. She is, and has been, Board Member of a number of youth organizations in the Lodi area, including the Lodi Boys & Girls Club, Give Every Child a Chance, the Manteca Unified Student Trust and initiated GOT (Giving Opportunities To Kids), a Lodi District related Foundation. Cathy has a PhD and MA in Educational Administration, a BS in Human Development from UC Davis and multiple certificates/credentials in language Development and Multiple Subjects Teaching. She lives in Stockton with her family.
Melissa Pederson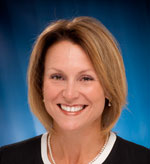 Melissa Pederson has worked at Wescom Credit Union since 1990 and serves currently as the Vice-President of Branch Operations - Region I, a role she has held since 2006. She is a graduate of Western CUNA Management School (2006) and completed the Advanced Leadership Program through the USC Marshall School of Business (2005). Melissa leads a network of 11 branches to success by identifying methods to best serve the membership, and those who live and work in southern California, through the vast product and service line available.
During her tenure at Wescom, Melissa has been an active participant on the Board of the Wescom Credit Union WeCare Foundation since 2000. The WeCare Foundation was founded by Wescom employees in 1999 as a charitable, not-for-profit organization designed to help people in need through charitable giving and volunteerism. In that time, they have raised and distributed nearly $2 million dollars through employee contributions and participated in hundreds of events. Melissa currently serves WeCare as their Secretary and has served as Chair, Vice-Chair and Treasurer.
Susan Stone

Susan is a highly motivated, experienced Management Professional with close to 30 years experience in operations, marketing, strategic planning, business development, financial planning and management, conference planning and human resources. Susan has spent the past 4 years as the Geographic Marketing and Corporate Responsibility Leader for the Pacific Southwest at PricewaterhouseCoopers LLP. Susan is responsible for advising market leadership on how best to reach clients in the market in order to build penetration in top priority accounts. She works extensively with the Global Line of Service and sector marketers to develop integrated marketing plans and programs at the market level that are designed to build/deepen client/target/influencer relationships, enhance the firm's brand and visibility, strengthen alumni relations, promote and sell PwC capabilities and services.
Prior to joining PwC Susan spent 8 years at Manatt, Phelps & Phillips LLP where she was the Director of Marketing and Public Relations. At Manatt Susan was responsible for the development and implementation of strategic marketing, public relations and business development programs and activities designed to support Firm's National growth goals. Susan also spent 14 years in the investment banking industry working for both Oppenheimer and Sutro & Co.
Susan has received several awards for excellence in marketing from American Lawyer Media, the Legal Marketing Association and Public Relations Society of America. Additionally, Susan was a contributing author to a book "Meeting Client Needs: Effective Marketing Strategies"published by Aspatore Books, Best Practices for Marketing Lawyers, September 2008.
Abby Ulm
Abby Ulm is the Manager of the Center for Financial Empowerment, a nonprofit organization founded and sponsored by SCE Federal Credit Union. The Center delivers financial empowerment through personal finance education for high school youth and young adults in Southern California and Southern Nevada.
Abby has 23 years of experience in credit union financial services and financial education. Under her leadership, the Center has facilitated over 1,100 financial literacy workshops, helping 30,000 individuals learn to use wise money management skills that include budgeting, saving for emergencies and life goals, establishing credit and managing debt. Her dedication to this cause earned the Center the distinction of being selected as a Nonprofit of the Year in 2018.
Abby most enjoys building relationships with high schools and community organizations that are making a tangible difference in the lives of disadvantaged youth and families. Her dream is to see the day when every student in California graduates high school with the basic personal finance skills needed to make wise choices with money.
Melissa Webb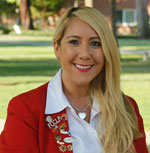 Melissa is the Home Economics Careers and Technology (HECT) Education Programs Consultant at the California Department of Education (CDE). She also serves as the Hospitality, Tourism, and Recreation (HTR) industry sector lead and State Advisor to the Career Technical Student Organization (CTSO) FHA-HERO: The California Affiliate of FCCLA. The HTR sector includes: Food Science, Dietetics, and Nutrition; Food Service and Hospitality; and Hospitality, Tourism, and Recreation at the middle school and secondary level. She provides technical assistance and support to HECT teachers statewide which include curriculum and instruction, standards implementation, professional development opportunities, developing business and industry partners and advisory committees, program promotion, and leadership development through FHA-HERO. Melissa has fourteen years of HECT teaching experience at the secondary level and has been a consultant at the CDE for the past five years. Melissa can be reached by telephone at 916-319-0773 or by email at This email address is being protected from spambots. You need JavaScript enabled to view it..