Russell Clifford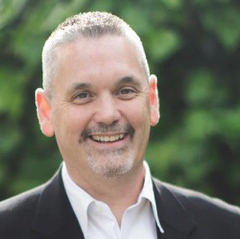 Russell Clifford, CFP®, is a veteran of more than 30 years in the financial planning profession. The firm he created, Clifford Financial Planning, Inc., is an industry leader in designing strategies for the creation, preservation, and transfer of wealth.
Mr. Clifford is a sought-after expert on the intricacies of comprehensive financial planning, especially in the areas of widow and divorce planning, and tax and estate planning for successful business owners and families. He is a noted speaker, author, and educator. He has built his career helping clients to identify and achieve their personal financial goals.
One consistent trait that Mr. Clifford finds among people is that financial stress is not determined by one's net worth. Frequently, many of the most successful people have the greatest degree of stress about their personal finances. Financial peace is important to all people.
Mr. Clifford started in the financial services industry in 1989., and has successfully built his company into an independent, fee-only, comprehensive financial planning, and wealth management firm in Northern California. He serves clients throughout the United States. He has written industry articles and blogs; co-hosted a very popular radio talk show; and has taught hundreds of families, individuals, and business owners, how to achieve financial freedom.
He holds a bachelor's degree in theology from the King's University and has earned the coveted Certified Financial Planner(TM) certification and the Certified Divorce Financial Analyst credential.
Russell and Terry, his wife of more than 35 years, reside in Santa Rosa, CA. Together, they have two adult children who are married and four beautiful grandchildren. Outside of helping people create financial independence, he enjoys cooking for family and friends, reading, writing, and the great outdoors.