Cathy Nichols-Washer, Ed.D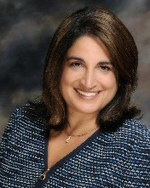 Cathy Nichols-Washer has been superintendent of The Lodi School District since 2008. The district covers 350 miles and includes 52 school sites and over 30,000 students. She has successfully worked with many challenges, among them a $30 million district reduction during the recent recession. Prior to this position in Lodi, she was the Superintendent of the Manteca USD from 2004-08, and had worked previously as Assistant, then Interim, Superintendent of Manteca for four years. Her earlier career included positions as Director of Curriculum and Education Services at Patterson USD (K-Adult curriculum), Principal at Stockton's Victory Elementary and Teacher in the Scaramento USD.
Cathy also currently teaches at Cal State Stanislaus in the Doctoral Program, and has taught at San Joaquin Teachers College and University of the Pacific in Stockton. She is, and has been, Board Member of a number of youth organizations in the Lodi area, including the Lodi Boys & Girls Club, Give Every Child a Chance, the Manteca Unified Student Trust and initiated GOT (Giving Opportunities To Kids), a Lodi District related Foundation. Cathy has a PhD and MA in Educational Administration, a BS in Human Development from UC Davis and multiple certificates/credentials in language Development and Multiple Subjects Teaching. She lives in Stockton with her family.