April 26, 2023 | Virtual Event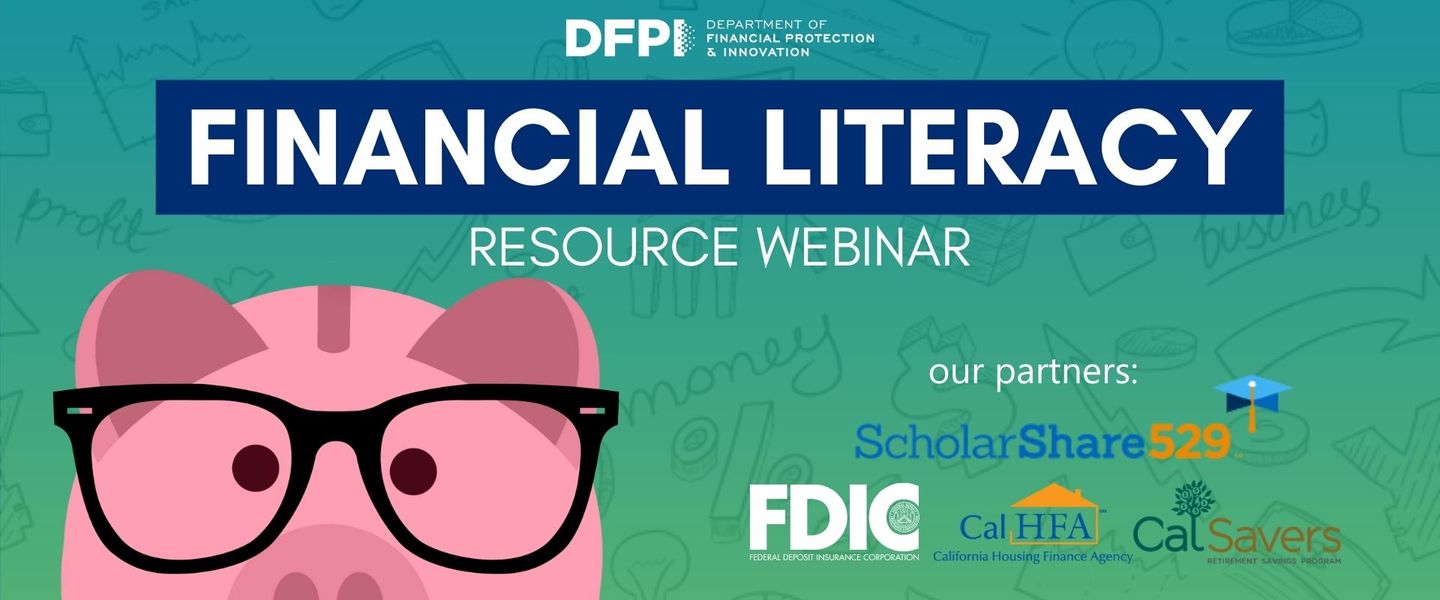 Welcome and thank you for visiting the DFPI's 2023 Financial Literacy Resource webinar webpage! Our goal is to share resources and raise awareness about the importance of financial education and resources, especially now with the many economic uncertainties.
This year, we are hosting our annual resource fair virtually, on Wednesday, April 26, 2023, which includes a roundtable discussion regarding Creating Wealth for All Californians, and highlighting a few of the many vendors that promote financial empowerment and security. Please check out all of our resources and community partners!