The recipients of the Jump$tart 2021 National Educator Conference (JSNEC) Scholarships were kind enough to share their experiences at the conference and how some lessons they've learned have benefited their classroom. Scholarships included prepaid registration to the conference (worth $1,250) and up to $600 towards travel expenses. The prepaid registration included a two-night stay at the hotel, six (6) conference meals, and full participation in the conference. Be sure to apply next year!
Eric Ehlers, Hueneme High School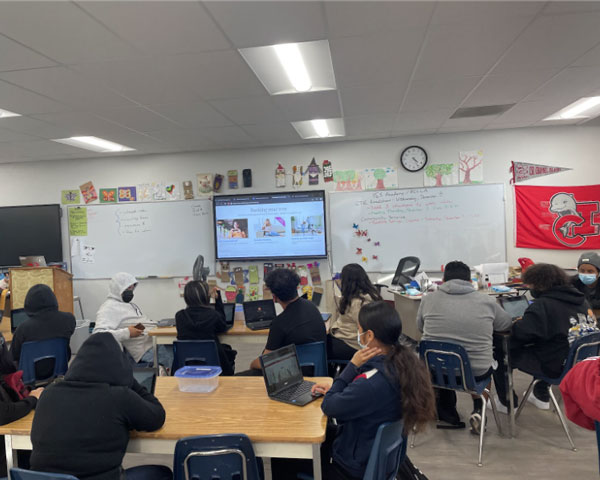 Since returning from the Jumpstart Conference, I have used the several of the platforms that I was introduced to by other teachers or during the exhibition sessions. Although I have used it before, I had a lot of suggestions from colleagues at the conference of activities that their students really enjoy on the Next Generation Personal Finance website. I have used some of their curriculum before but had never really explored the games. We have been focusing on the games relating to budgeting, and the students have had a great response. While at the conference, I learned about the EverFi Financial Literacy for High School Students program. I actually ended up leaving that as a sub plan for the Monday, and the students liked the program and said that they learned a lot from it. I also utilized the Wells Fargo Hands on Banking program, as I presented a lesson on opening a checking account.
---
Jaquelin Gudino-Garcia, Weaver Middle School
Greetings CA Jump$tart Coalition,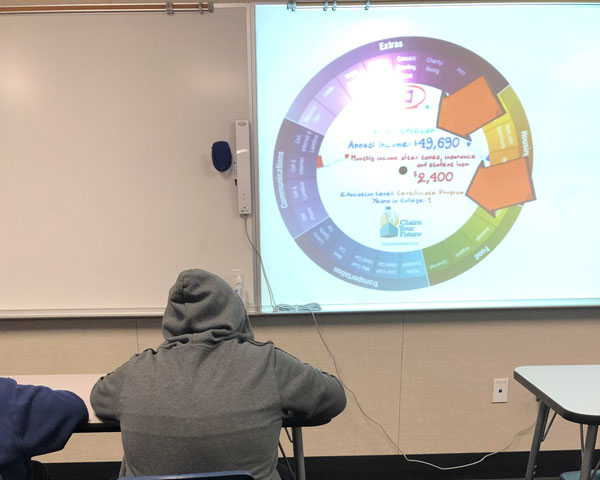 My name is Jaquelin Gudino and I got the opportunity to join you this year at the Jump$tart conference. It was an experience like no other. My favorite parts of the conference were the Exhibit time and the time to discuss in groups. I learned about NFT's which I have never heard of before but as we discussed in the middle school discussion group, the students know about it even if we do not. This was in fact true because as soon as I was able to come back to the classroom, I asked my students if they knew what it was and they sure did! It is amazing to see what things students are familiar with.
The exhibit time was the most helpful because we were able to get books and materials that we were able to use in our classroom. There is one specific curriculum that fits right into our Career project that we do in my study skills class. I found the Claim Your Future Budget Worksheet/game materials.
My plan to use this in the classroom is to have students research a career that they want to take part in and work towards. After doing this, students should know what they will make starting their career. My goal is to have students see what the cost of living will be for them, depending on their future plans. I will use the Claim Your Future activity to have students budget their income and see what their expenses will be. We will then make a FlipGrid video to share with the class so each of the students can see what other students plan on doing in the future and how each student is budgeting their money.
Thank you so much for providing the opportunity for me to gain knowledge about NFT's and budgeting for my students. Working in a low-income community school definitely makes me want to share my knowledge on how to work hard for what you want in life and how to save and budget for my students' futures.
Sincerely,
Jaquelin Gudino
Weaver Middle School
---
Nathan Mazon, Bryant Middle School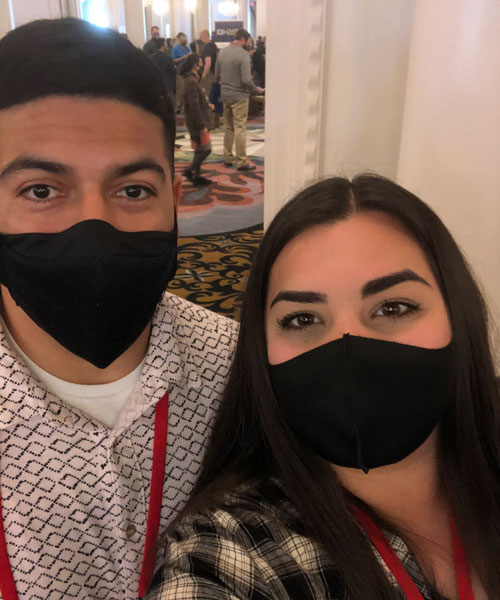 Greetings,
First of all, I want to thank everyone who helped fund my scholarship to attend the 2021 National Jump$tart Conference. At the conference, I was able to meet many great educators who are passionate about teaching financial literacy to students. I often learn best from listening to others, so attending the conferences and breakout sessions allowed for actual conversation and learning on my end. The exhibit halls were very valuable because there were so many resources available. One resource I have utilized and plan to continue using is the Claim Your Future budget worksheet. This resource allows students to pick a career and see how much they could possibly make, then they are to make a monthly budget to realize how much money they can actually spend each month. I think this is a great resource to help students actually see that there are responsibilities as an adult. Overall, attending the national conference was an amazing experience that I think everyone should be given the chance to experience in learning what's needed to teach our students about financial literacy.
Thank you,
Nathan Mazon
---
Elizabeth Vieryra, Vista Del Monte Elementary School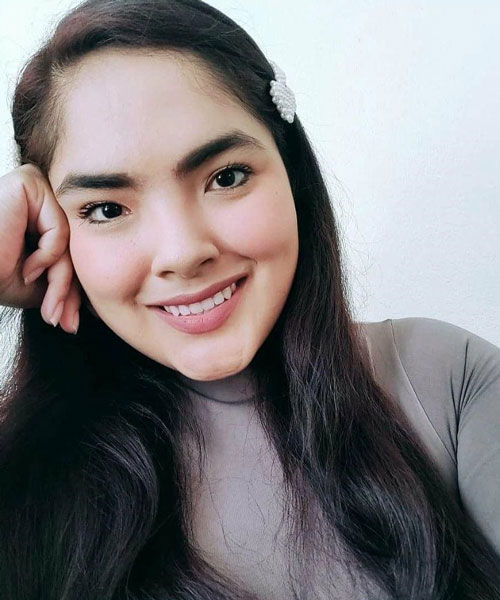 "Understanding Money Through Gamification"
Subject: Multiple Subject/ Elementary
Grade Level: Third Grade Dual Immersion
If the past two years have taught us anything, it's that it's never too early to make smart decisions about money. Recently, we have been filled with uncertainty about our economic climate amidst the pandemic. Students returning to school with masks, teachers juggling distance learning, zoom meetings, and entering a classroom unlike the one they left.
One thing is certain, our economy is changing and cryptocurrency is being talked about more than ever before. We also know it will hold a place for our children, who without a doubt, will need to become literate in crypto as part of their financial literacy education.
In November, I had the privilege of attending the Jumpstart National Educator Conference in Washington, D.C. This conference provided me with resources to access with my students. One of them being the Jumpstart Clearinghouse, a financial education online library filled with resources for educators to use with their students.
Along with this website, I was able to engage in meaningful discourse with other educators who are also implementing financial literacy in their classrooms. Hearing about their stories, I realized the pandemic has made it so that we need to have digital content accessible to all our students via technology, and the Jumpstart Clearinghouse was able to provide me with that!
One of the main resources I used with my students was the EverFi Course called "Vault: Understanding Money," which their website states is a "digital education program that teaches students how to make wise financial decisions and improve their social emotional skills like goal-setting and responsible decision making." This course has interactive lessons that kept all my students engaged as they went on an immersive adventure that translated financial concepts into easy to apply experiences.

The Vault course helped my students develop strategies for managing future finances in the areas of budgeting, spending, income, careers, credit, borrowing, and future planning. Students were able to look at these lessons in a gamified point of view, which amplified their understanding and interest in finances.
Afterwards we would discuss as a class what the lessons taught us. One interesting example was the idea of bills and how we have to allocate a certain amount of our paycheck to pay bills. I was both surprised and relieved, that even though it was the first time a lot of them were learning about these concepts, they were still learning them and having it on their radar for their future success.
We have continued to use this course as students finish the different lessons, and have also looked at other resources from the Jumpstart Clearinghouse.
Another particular resource that my students found helpful was "The Centsables," a financial literacy program, which is also available in Spanish ( language we are learning). By going on the website, students were able to read engaging comic books that hold meaningful lessons about managing money, as well as mistakes that can occur. As we continue to use this resource, we have also looked at the future of money, and the beginnings of cryptocurrency.
My students may be young, but I know the lessons I am teaching them will instill wonder and curiosity to learn more about financial literacy when they are in middle and high school. I also hope these lessons will prepare them for adulthood, so they can make smart money choices and feel confident when preparing for their financial future.
Links to resources mentioned: