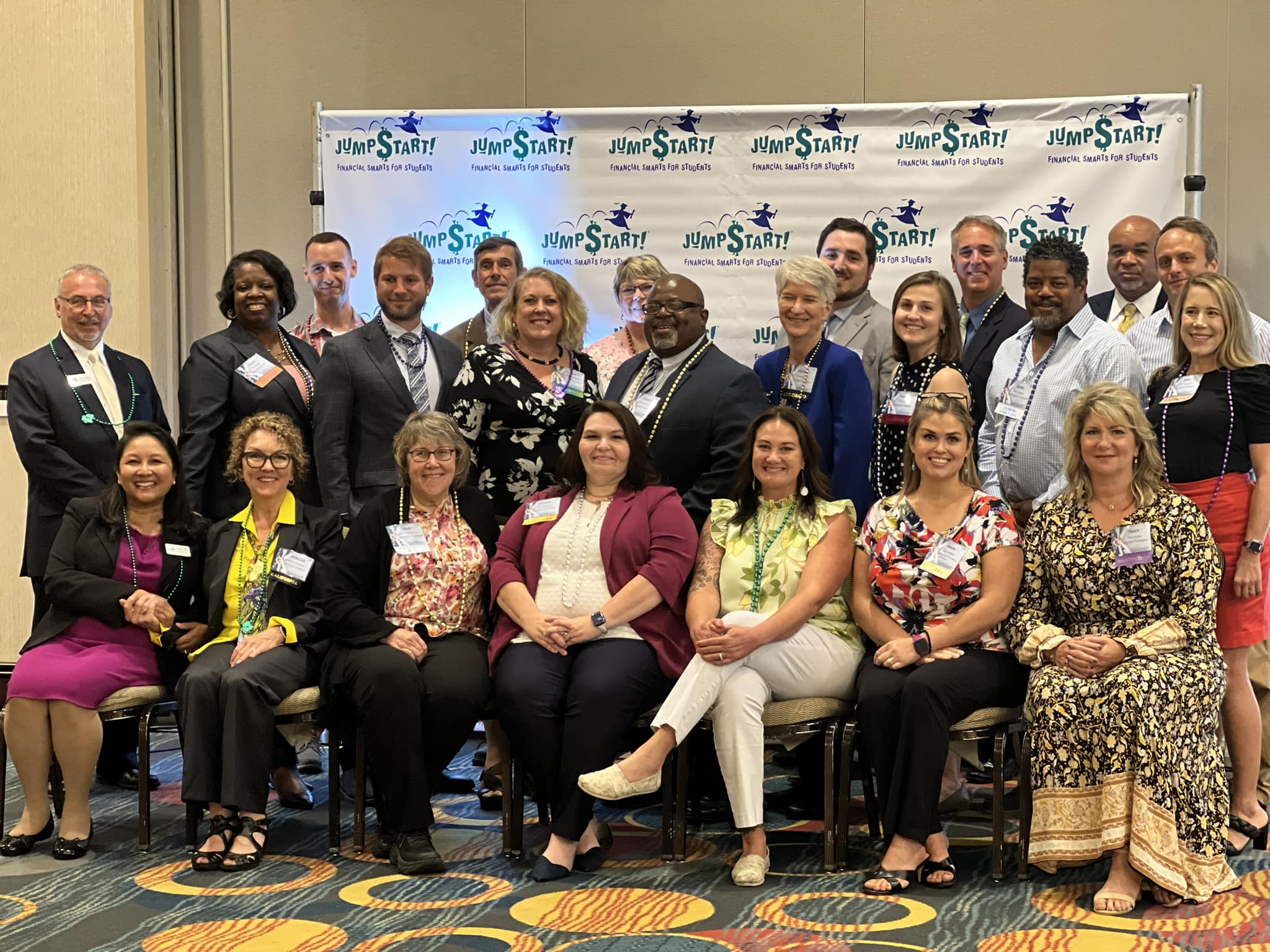 On September 1st the National Jump$tart Coalition brought together state coalition leaders and financial education partner organizations in Washington D.C. to reflect and share the practices making a difference in our classrooms and communities.
During the General Partners meeting, Owen Donley, Chief Counsel, Office of Investor Education and Advocacy, United States Securities and Exchange Commission discussed how media literacy and communications can educate and protect investors and prepare students for navigating disinformation on social media.
Panelists shared the stage to examine the Road to Financial Inclusion and explore strategies to create inclusive environments for financial education programming.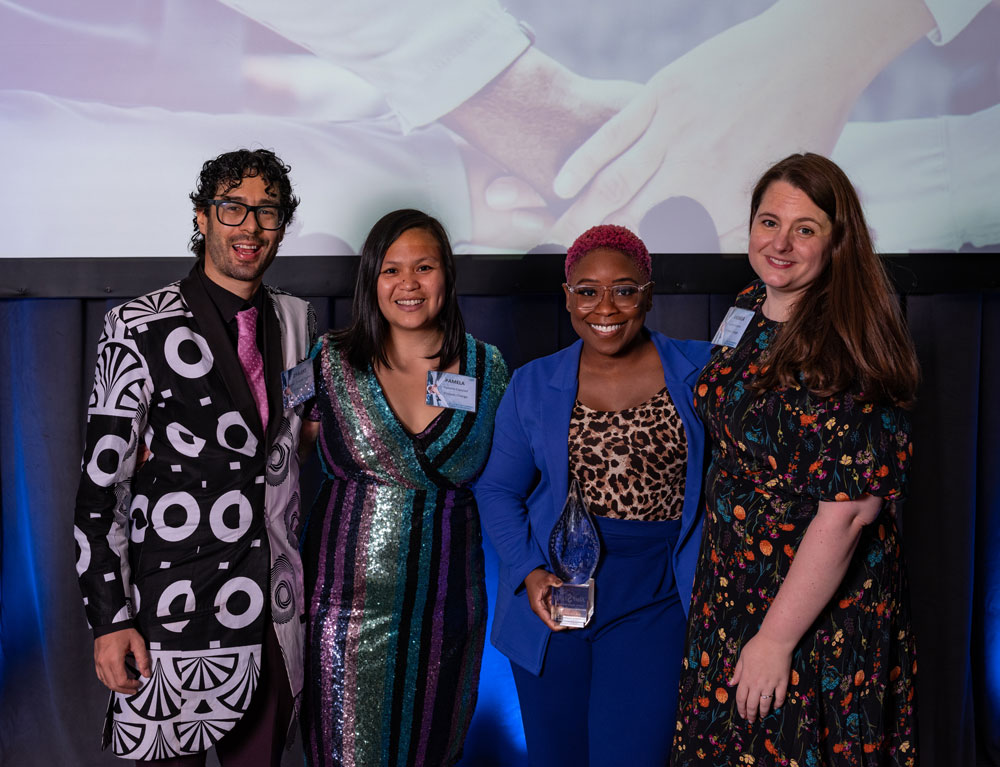 Here is the Pockets Change team (L-R) Dyalekt, Pamela Capalad, Danyell Flowers, CEO of Maven Media Management, and Andrea Ferrero.
Andrea Ferrero, Pockets Change Executive Director & California Jump$tart board member received the 2022 Jump$tart Innovation Award with her team. Pockets Change was recognized for its creativity, ingenuity, and commitment to financial education and racial equity. They reached 25,000 K-12 & college learners during the pandemic with Hip Hop & Finance programs that promote youth-led learning and professional relationship building for social impact.
Bill Cheeks received the William E. Odom Visionary Leadership Award for his 50-year service in the field of financial literacy. Jump$tart's 2022 State Coalition of the Year was awarded to the Louisiana Jump$tart Coalition for financial education efforts with Louisiana schools, businesses, and educators even through the challenges of the COVID-19 Pandemic and Hurricane Ida.