Rebecca Ivanovich Gallagher
January 27, 1953 - March 16, 2023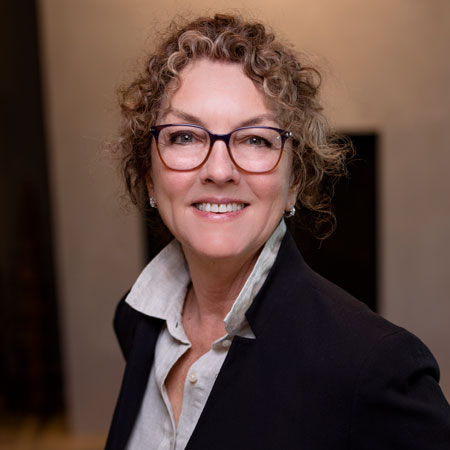 We are saddened to report that our chair and longtime board member Rebecca Gallagher passed away suddenly on March 16.
Rebecca was a beloved wife, mother, grandmother ("Baba"), sister, daughter, aunt, cousin, in-law, and friend. She was 70 years old.
Born January 27, 1953, to Daniel and Betty Ivanovich in Des Moines, Iowa, Rebecca spent her childhood and young adulthood in Los Angeles County, where she developed a passion for music and the arts. She married her husband of 40 years, Bob Gallagher, in 1982 and soon settled in Healdsburg, which would remain their home for the next 30+ years. Rebecca and Bob have two children, Courtney and Rory.
Rebecca earned her Bachelor of Arts in Education from Sonoma State in 1993, marking the initiation of her 30-year career as an educator and career developer for Sonoma County students. Rebecca was passionate about supporting and educating at-risk youth whose backgrounds made continued schooling a particular challenge. She taught at many Sonoma County schools, including Marce Beccera, Ridgeway, Montgomery High School, and Sonoma County Juvenile Hall, covering subjects from English to History to Entrepreneurship.
More recently, Rebecca spent much of her time outside the classroom as a Career Development Coordinator for the Sonoma County Office of Education and as Board Chair for the California Jump$tart Coalition. She developed curriculum specific to career readiness, financial literacy, business creation, and other competencies that broadly prepare students for success in the workplace and professional life. Hearing from former students who found their way to enriching careers was an immeasurable joy for Rebecca.
At the California Jump$tart Coalition, in addition to her duties as Chair, she led our Financial Foundations For Educators (FFE) program. Her passion for providing financial education for educators ensured a solid and engaging program for all educators who went through the program. It was Rebecca's innovation to include schools of education in the program, so that college students preparing for a career in education not only received this vital financial education, but also saw the value in bringing that education into their own classrooms, regardless of the subject they may eventually teach.
Outside of work, Rebecca relished her time with family and friends. She lived for holiday meals, vacations in Cayucos, adventures with her grandsons, and any opportunity to be surrounded by those she loved. She loved [extra hot] Americanos, fruity Zinfandels, Steely Dan, and anything (and everything) that sparkled. She will be remembered for her welcoming and warm presence, generous spirit, endless energy, and vibrant personality.
Rebecca is survived by her husband, Bob, their children, Courtney (Jeffrey) and Rory (Ashley), grandsons Ronan and Asher, and siblings Deborah, Cheri (Mark), Danette, and Peter (Heidi). For those who wish to honor Rebecca's life and her contributions to the Sonoma County community, the family asks that donations be made to Social Advocates for Youth, saysc.org/donate.